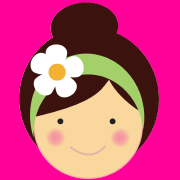 Today's episode was inspired by a comment on our podcast website www.SpaGirlsPodcast.com by listener Carron, who asked "…when you're starting out (writing) how do you know what weaknesses to focus on? You don't know what you don't know. Love to hear an episode on things to work on, or things you ladies have struggled with and how you've gone about correcting them."
Carron makes a really good point and we're kinda kicking ourselves that we haven't discussed this before. We've all been in "the writing game" for many, many years, and it's good to be reminded of the questions we had right back at the beginning.
Learning writing craft is something that best comes from practice and lots of reading. Later on, when you're ready to prepare your manuscript for publication, get some "eyes" on it – whether from a critique group, beta readers, fellow writers, genre-savvy friend – and do a preliminary self-edit. Then save up and get it professionally edited. We cover the various types of editing, but briefly:
* If your "other eyes" don't understand quite what's happening in the story or that it has giant plot holes, then look to get a development editor. Someone who looks at the story from the "high level"
* If they don't understand why characters do the things they do, then go back and re-read your manuscript (after taking a break) and make sure you explain your character's motivations clearly to the reader. Highly recommend the book Goal, Motivation and Conflict by Debra Dixon*
* * * * * * * * * * * * * * *
Shar comments: For me, I was aware of my lack of grammar and punctuation formal knowledge (child of the 70s!) purely from listening to others talk about "participles" and "oxford commas" and realising I had no idea what they were talking about. So I bought myself Strunk & White's book, signed up for ProWriting Aid and check in to Purdue University's online writing lab that offers free exercises to help train you. This was super helpful. It's something I still worry about, but I'm getting there slowly feeling more grammatically confident.
Wendy's comment: Entering contests gave me validation, as until I had achieved some success here, I didn't believe my books were either good enough, or ready to be published.
Helpful Links:
https://owl.purdue.edu/owl/general_writing/grammar/index.html
Wendy's site with favorite writing resources: https://wendyvella.com/for-writers.html
Book: Goal, Motivation & Conflict by Debra Dixon  https://amzn.to/2Bk1RJG